Hohner specializes in machining parts for explosion proof systems. These parts are made to extremely tight tolerances, and all parts get checked on our CMM machine to ensure all dimensions are in accordance with the latest ATEX standards. Also, each part comes with the CMM printout and a certificate that the part complies with the standard. All parts are fully traceable, from raw material to final part.
We are able to machine aluminium, stainless and other metals.
Hohner UK has a large machine shop. We manufacture all our own mechanical parts, and also manufacture high precision mechanical parts for our customers in the oil & gas industry at very competitive prices and lead times.
3x CNC Machining Centres (Millers)
- Bridgeport XR760, HH control (Max part size = X760, Y600, Z200 mm)
- Bridgeport VMC 460, HH control (Max part size = X400, Y260, Z250 mm)
- Bridgeport VMC 630P3, HH control (Max part size = X500, Y400, Z300 mm)
3x CNC Turning Centres (Lathes)
- Hardinge GS200, Fanuc Control
Bar Feed: Max part size = 2" width x 150mm long
Chuck: Max part size = 200mm width x 100mm long
- Hardinge Conquest T42, Fanuc Control
Bar Feed: Max part size = 2" width x 150mm long
Chuck: Max part size = 200mm width x 100mm long
- Gate, Anilam Control (Max part size = 200mm width x 400mm long with a 2" spindle capacity)
1x Manual Bridgeport Miller
1x Small Manual Lathe
1x Saw
1x Mitutoyo CMM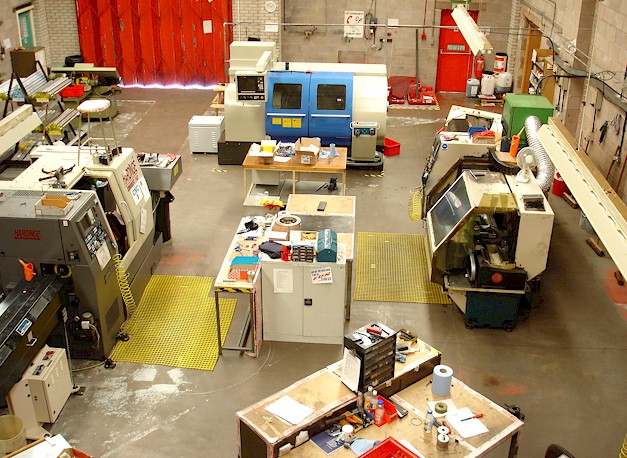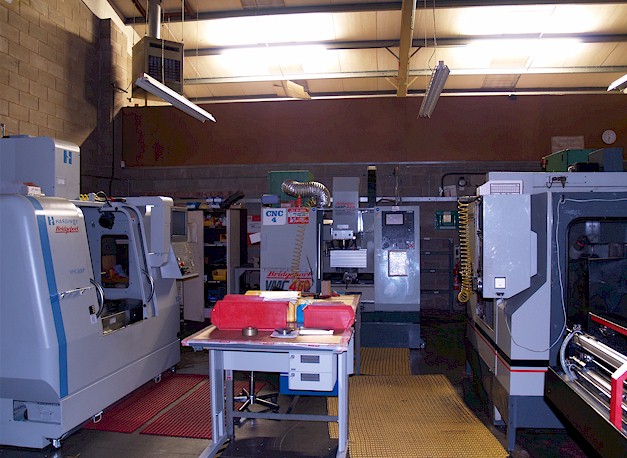 ---